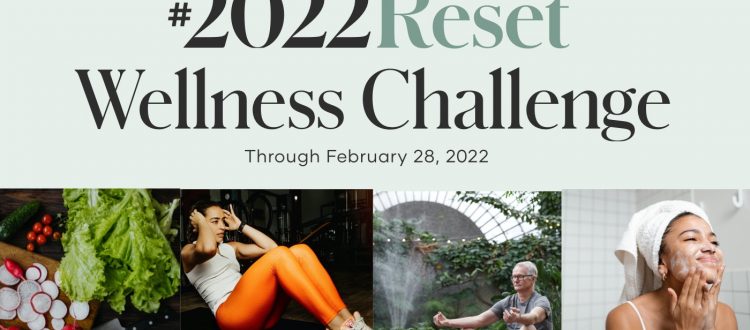 2022 Reset Challenge | January 1 – February 28, 2022

Let's get going on a path to wellness in 2022 and make it your healthiest year so far! Join a wellness challenge, that is specifically built for people who are looking to make the most of their wellness journey!
Join the challenge with everyday actions that will help you to achieve your overall wellness goal. On your way to reset your wellness you will get an opportunity to bag come amazing prizes. And towards the end of the 60 days, we will reward one person with a $500 wellness voucher that can be used to sustain your wellness path through the year! So what are you waiting for? Sign up today as there are early bird prizes too! Shaklee's path to wellness is very rewarding and we want you to be a part of it.
Challenge details
This challenge is available in Canada only from January 1 at 12:01 a.m. through February 28, 2022, at 11:59 p.m. (Eastern Time).
Open to all guests, Members, Distributors, Associates, and Business Leaders.
Registration for this challenge begins December 17, 2021, and continues through January 1, 2022. The registration form can be accessed at https://cloud.mail.shaklee.com/canada-reset-challenge
BONUS EARLY BIRD OFFER: Register before December 24, 2021 and receive a FREE Stress Relief Complex with your next order!
All participants must enter the challenge by placing a Shaklee order of $150 and submit at least one monthly Daily Habits tracker each month to be eligible to earn prizes.
Participants who place a $150 Shaklee order and submit a Daily Habits tracker to canadareset@shaklee.com by 11:59 p.m. Eastern Time on the last day of the month will have their names entered into the monthly prize draws. Prizes will be drawn the first Monday of each month. Winners will be revealed during live calls following each draw.
To be eligible for the Grand Prize draw, participants must begin the 60 day challenge on January 4, 2022, place a Shaklee order of $150 each month, complete and submit a Daily Habits tracker each month, and submit either a brief testimonial OR before-and-after pictures of themselves with a short paragraph on how the Reset Challenge has changed their lives to canadareset@shaklee.com.
Shaklee reserves the right to change or cancel this offer at any time.