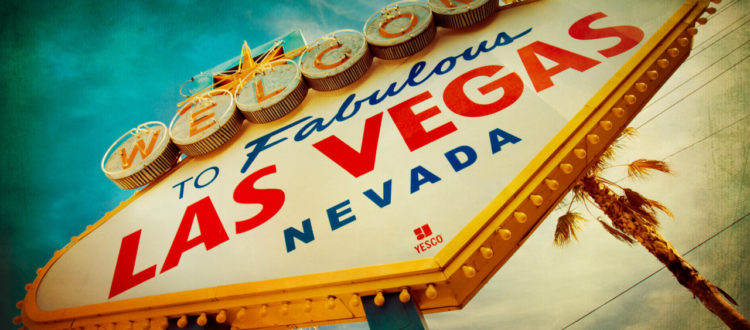 Things to Do in Las Vegas
As one of the nation's premier entertainment destinations, there are a gazillion fun things to do in Las Vegas! Over the next few days, check out just a few ideas for getting your fun in during your free time!
THE PARK – Throughout the world, beautiful and engaging public spaces have become a trademark of the finest cities and Las Vegas is no exception. MGM Resorts has re-imagined the traditional pedestrian experience by creating a dynamic destination located just off the famed Las Vegas Strip. Whether you're looking for a spot to gather with friends or to grab a quick bite before an epic show, The Park and T-Mobile Arena offer something for everyone. Discover the energy and excitement of Las Vegas' newest must-see neighborhood.
Learn More: https://www.theparkvegas.com
SHARK REEF AQUARIUM – See more than 2,000 animals, including sharks, giant rays, endangered green sea turtles, piranha and a Komodo dragon at the Shark Reef Aquarium. This unique exhibit gives you the chance to dive with a higher concentration of exotic sharks than you'd ever find in the wild. Become an Aquarist for a day and feed stingrays, shark or turtle in the Animal Encounters program.
Learn More: https://www.mandalaybay.com/en/entertainment/shark-reef-aquarium.html
TOP GOLF – The recently opened flagship edition of the Topgolf empire sits just behind the MGM Grand resort, offering a three-level driving range and a spectacular view of the Las Vegas Strip. Skill level is irrelevant. Just sit back and hit some balls at your leisure while ordering food and drink that's delivered directly to your private climate-controlled bay. The venue is also decked out with more than 200 high-def TVs, dining areas, and even two different swimming pools with surrounding cabanas.
Learn More: https://topgolf.com/us/las-vegas/
MARVEL AVENGERS S.T.A.T.I.O.N. – Imagine a museum dedicated to your favorite Marvel superheroes. That's what Avengers S.T.A.T.I.O.N. is all about. You'll get an up-close look at costumes used in the actual movies as well as in-depth videos and interactive exhibits. Visitors are welcomed as new agents in training, given a mobile phone and badge to guide them through the attraction. You'll see Captain America's uniform and shield as well as Ant Man's helmet and a surprisingly diverse collection of Iron Man suits.
Learn More: http://www.stationattraction.com/