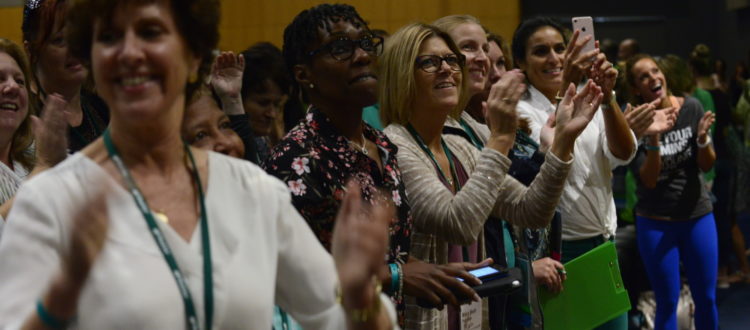 Global Conference 2018 Workshops
This year's Global Conference will be jam-packed with opportunities to learn and grow. Here is a preview of what you'll learn in Vegas this year:
GENERAL SESSION WORKSHOP
OCTAVIUS BALLROOM
9:00 AM – 11:00AM         
Learn how to connect with potential customers and business partners in a way that helps create a long-term relationship with Shaklee. Gain confidence in the process of moving with them to place where they can make a decision. Find out about the newest tools and newest products for growing your business. 
Learn how to use social posts to reach out, market your brand and create interest
Brush up on how to discover your prospects' needs and how to provide them the right Shaklee solution of business and product
Learn the latest on sharing the Shaklee opportunity
Discover the importance of building continual belief in the process
AFTERNOON BREAKOUT WORKSHOPS*
1:00 PM – 4:00 PM                                      
NEOPOLITAN BALLROOM: Coordinators and Senior Coordinators
PALACE BALLROOM: Directors and Senior Directors (Spanish translation provided)
MILANO BALLROOM: Distributors and Associates
They said yes! Now what? Action Planning Breakout Workshops will focus on the skills necessary to get new people successfully started in their Shaklee Business.
Learn to enroll and upgrade customers, and sponsor distributors in a duplicatable way that sets people up for long-term success
Hear how to get people started building business partners, a customer base, and earning $1K per month
Find out how to advance in rank and help others do the same
Learn about the exciting new rewards available to those who excel in this process

LEADERSHIP BREAKOUT WORKSHOP
Executive Coordinators and Above
ROMAN BALLROOM
1:00 PM – 4:00 PM   
In addition to Brendon Burchard's keynote message, he will lead a high-performance interactive workshop specially designed for Shaklee Executive Coordinators and above.
*Due to limited seating and customization of content, please attend the workshop for your rank only. Thank you in advance for your cooperation.